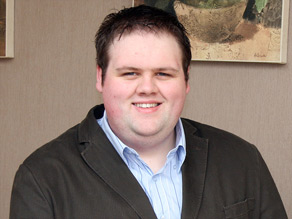 WHEN Irish blogger Jason Roe was booking his Ryanair flight to Cork for the Irish Blog Awards the other day, little did he realise that his messing about on the airline's website would generate so much media interest. Roe initially thought he'd found a way to get free flights, but later realised it was just a software glitch that made it appear as though he hadn't paid for his flight. But when he blogged the bug and mentioned it on Twitter, someone posting under the monicker 'Ryanair Staff' began to hurl abuse in the comments zone of Roe's blog. Trolling? Well, the poster's IP was traced back to Ryanair's HQ. The media found out, and the story has appeared everywhere from the Irish Times to CNN and the Daily Telegraph. Ryanair remains unapologetic. Spokesman Stephen McNamara said:
"Ryanair can confirm that a Ryanair staff member did engage in a blog discussion. It is Ryanair policy not to waste time and energy in corresponding with idiot bloggers and Ryanair can confirm that it won't be happening again. Lunatic bloggers can have the blogosphere all to themselves as our people are far too busy driving down the cost of air travel."
Funny enough, that's what Roe was doing when the whole thing started… Not sure the level of media attention was realy justified (some media outlets will pick up on anything to do with Ryanair, no matter how insignificant – perhaps just to get at O'Leary), but I guess this amused/annoyed enough punters to make it worth blogging. Or perhaps Twitter/blogging are perceived as a popular fad by the MSM, who definitely don't understand the (in)significance of the content. Anyway, some nice publicity for Roe – and the rude people at Ryanair might like to bear in mind that when 'Ryanair Staff' was slagging off Roe for not being able to hack a free seat, he added: "There is another exploit you could try – wait until we're running a promotion when we give away a million odd seats for free anyway." Open season on the Ryanair site?