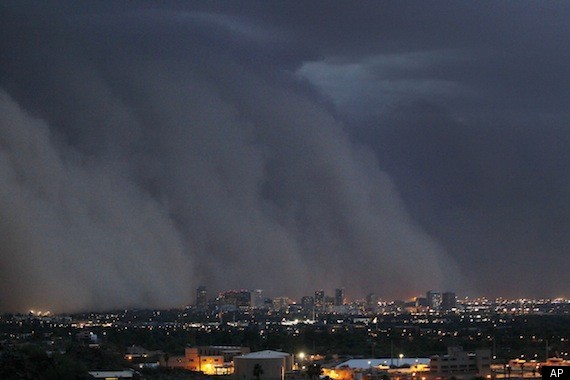 An abiding memory of my childhood years spent in Phoenix, Arizona –or 'The Valley of the Sun,' as it is known Stateside- is the smell of warm rain. Every now and then I detect the smell in Belfast, which immediately triggers thoughts of baseball in the diamonds at Madison Number One and cycling out past the Greek Orthodox Church under Squaw Peak.
The summer seemed to begin around Groundhog Day and last until Hallowe'en, with roaring hot temperatures ensuring that many adult-accompanied journeys were plotted with the foremost concern being how to get from one air-conditioned location to another with haste.
Soccer games were organised for ridiculously early times on a Saturday morning to avoid the searing heat and I have numerous recollections of siblings crying because they made the mistake of jumping onto plastic car upholstery which had been roasted for hours by the unforgiving rays of the Sun.
On my return trips since emigrating to Ireland, I've found the heat to be rather unbearable during high summer, yet my childhood memories are filled with days spent outdoors in the heat without too much care for the burning temperatures. Something about the adaptability of youth, eh?
Phoenix has its own monsoon season, with flash floods often accompanied by fierce thunder and lightning storms.
But when I read the Facebook comments from my Phoenician cousins yesterday, I knew the haboob storm that hit the city had to be a fairly strong one, as the video footage dramatically illustrates.