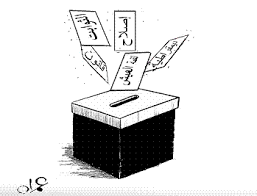 As Mick has already noted, Peter Robinson is the latest DUP front bencher to adopt a hard line in the aftermath of the historic republican shift on policing indicated by Gerry Adams.
Robinson's sabre rattling follows on from earlier comments attributed to Jim Allister and Gregory Campbell which, taken together, indicate that the DUP do not seem to be prepared to take the next step and openly commit to a power-sharing government and corresponding elections this March.
In the past several weeks, there has been much discussion about candidates selected/ deselected to run in the proposed March election from all of the main parties here– excepting the DUP. Could it be that the party never intended to go ahead with the St Andrew's timetable? Or, could it be that they didn't count on republicans pushing forward plans to endorse policing structures so quickly?